The Beverage Bar and Cafe
Whether you're popping in for a quick cup of joe or looking to linger longer over a meal and a glass of wine, The Beverage Bar and Cafe provides a sleek, laid back atmosphere in a comfortable, wide-open space where both kids and adults are welcome. There's a special area called the "wine nook" where patrons can enjoy a relaxing glass of wine in a laid-back, casual cafe atmosphere without the pretension of regular wine bars.
The food menu is simple, offering spaghetti and meatballs, or for lighter fare, spinach and artichoke dip, or a dipping plate. Try one of their wine tasting flights, with their ever-revolving wine list. It's the perfect combination of neighborhood cafe and wine bar, which means that they cover all your bases, morning, noon, or night!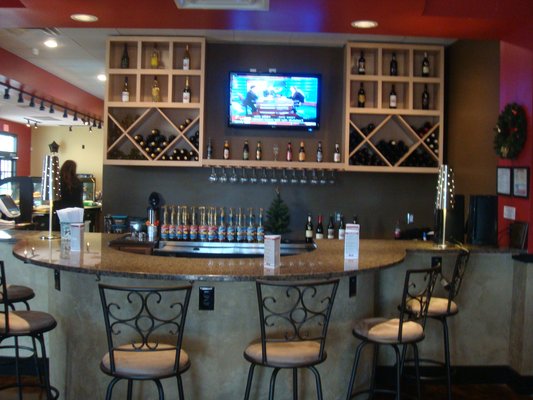 2950 Thousand Oaks Dr
San Antonio, TX 78247
(210) 373-6178
www.thebeveragebar.com